At the Thursday evening preview of the 2019 D23 Expo, Disney Parks Chairman Bob Chapek announced a new Moana inspired walk through attraction coming to Epcot called Journey of Water! Journey of Water "will let guests interact with magical, living water in a beautiful and inspiring setting." No opening date has been set.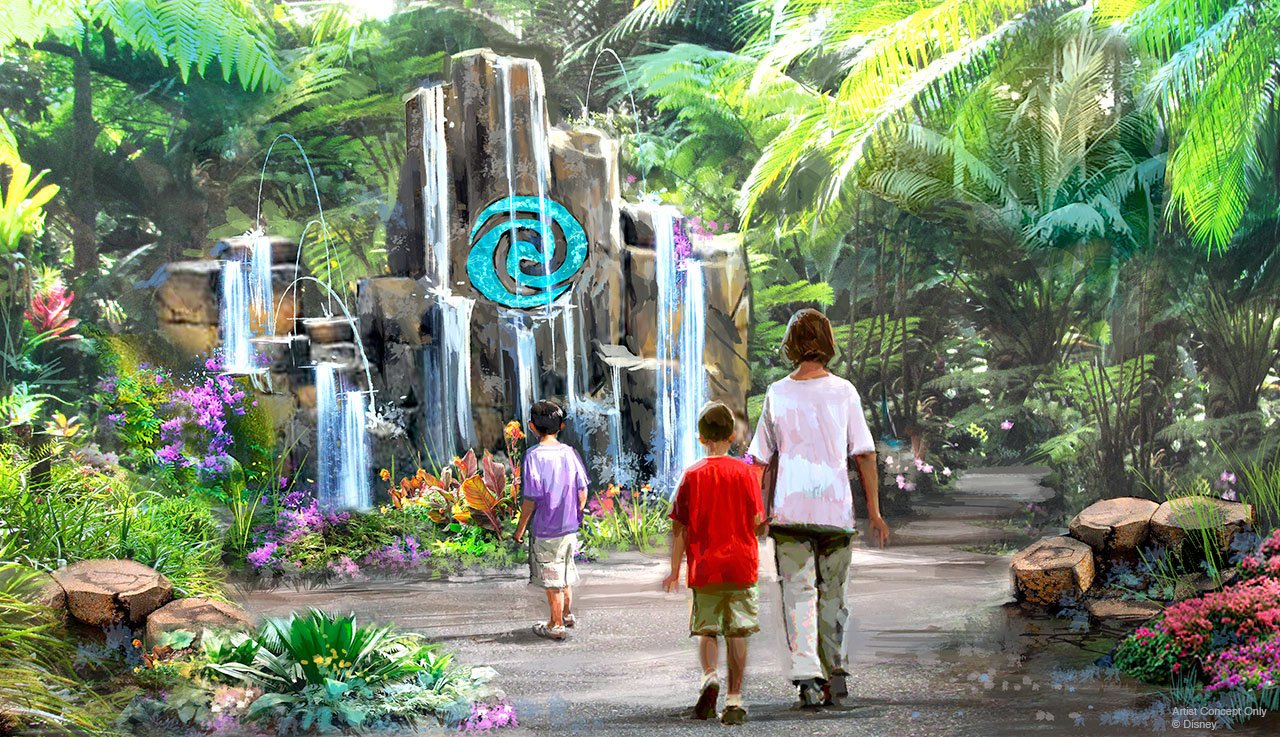 A brand new logo for Epcot was shown.
There's new merchandise featuring the updated logo and entire pin set.
Here is some Concept Art for "Walt Disney Imagineering Presents the Epcot Experience" Coming to The Odyssey Pavilion in Epcot
Disney has also announced for this October the Odyssey Events Pavilion will be hosting a new exhibit called "Walt Disney Imagineering presents the Epcot Experience." It will be a futuristic preview center for all new attractions, restaurants, and more coming to the park.
Disney says this experience will allow guests to "discover engaging and interactive exhibits that allow you to step inside the relentless innovation, energy, and excitement and see some never-before-revealed details driving the future of Epcot all throughout this unprecedented period of transformation."
And for Hollywood Studios, Mickey & Minnie's Runaway Railway costumes and ride vehicle!
Tron Lightcycle Run attraction costumes and ride vehicle for the Magic Kingdom.
Star Wars Hotel Experience vessel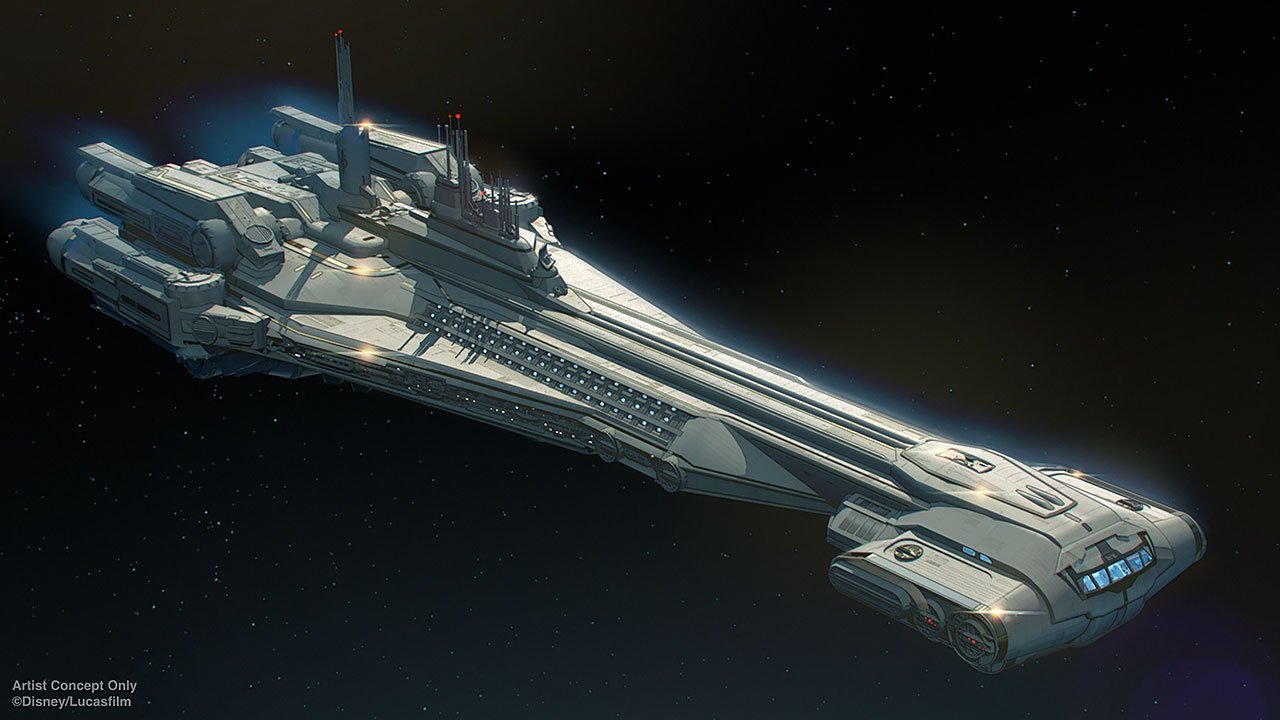 Credit/Image: Disney Parks Blog
---
How to support us:
If you like our videos, please like and subscribe. Also, please consider supporting us on Patreon if you appreciate our content and want early access, to get exclusive content, discounts from our partners and more!
---
What we use:
Night Vision Camera – https://amzn.to/2PpUaWd
Gimbal – https://amzn.to/2M00kzH
Microphone – https://amzn.to/2KEPNo1
Our cool Disney inspired gear – PassholderMagic.com
Check out our other blogs:
The Adventures of Apple and Rob
We'll see you real soon!